Posts tagged
luxury serviced apartments in Mumbai
Every business traveler needs some place to stay when they are on trip. Your trip to the destination may not be a single visit because it is a business trip. You will have many benefits of choosing serviced apartments over normal hotel. The current article will discuss the benefits of choosing the serviced apartments Mumbai for your business trips.
Fully furnished
Serviced apartments can be an ideal solution for business trip due to many reasons. These apartments have furnished with everything to make your life comfortable. It just serves like home away from home and gives you best serviced accommodation. If your business trips are frequent to the location, these serviced apartments are ideal for short and long term stays.
Business activity
When you are working other business activity like meetings and conference in the new location, residing in the hotel will create a need to arrange all these facilities to conduct it smoothly. On the contrary, if you choose to go with the serviced apartment, it serves your multipurpose requirements. You can host your meeting with great ease and provide refreshments for your guests.
Security
Sometimes, your business trip may include some securing business documents. Though hotels also provide security to store the documents, you have to rely on the hotel staff regarding the same. On the contrary, if you choose to stay in the serviced apartment, you can ensure that you have provided enough security to your documents by locking them in safe place. It is in fact the safest place to carry your business activities in the new location because there will be no number of people roaming around your room.
Food
There is no need for you to compromise on your home food when you choose to go with these serviced apartments. Your kitchen will be stocked up and you can cook your desired hot food whenever you are feeling hungry. Most of the serviced apartments will have Wi-Fi connection too. You will have easy accesses to the internet whenever you need it. You will enjoy good benefit when you choose serviced apartment for business trip.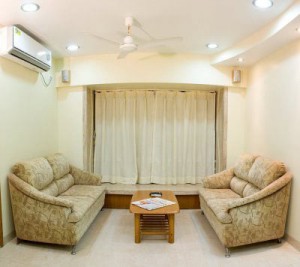 When going to a new city on business or leisure, what makes the experience a memorable and worthy one is the comfort in stay. If travelers are able to get a comfortable staying experience, they are bound to appreciate the whole tour, failing which they may just feel repulsed and dislike the city on a whole. It is specially true for a huge city such as Mumbai, travelers often return with mixed views about the city and different people have different opinions about a repeat travel to the city.
Though Mumbai is the commercial capital of the country and people with businesses find it inevitable to travel to Mumbai, what they long the most is a place for residing which is comfortable in itself and also makes for convenient place in terms of travel within the city. The living conditions are steadily looking up with the introduction of luxury serviced apartments in Mumbai and their growing popularity. These serviced apartments are havens for those who are away from their homes but need to feel comfortable. Serviced homes are an alternative from the uncomfortable and uninviting hotels that are usually found in Mumbai.
Executive apartments in Mumbai not only need to be able to offer comfort to the tourists but also need to be in a location that serves as a central point for new travelers. Considering the difficult travel conditions in Mumbai, it makes most sense to live in areas that are close to work centers as well as entertainment hubs in the city. One such area is Worli, which is closely connected to the high net worth town region as well as the suburbs by means of the sea link, which is a unique feature in itself. Luxury apartments in Worli, prove to be most convenient when a person wants to stay connected to with business and leisure without going through the travel ordeal on the busy Mumbai streets. Mumbai has a whole lot to offer to its tourists, however, one may be able to experience the best of Mumbai only if it is done in the right way, otherwise life may just be a fatiguing exercise.