Guide to Short Stay Serviced Apartments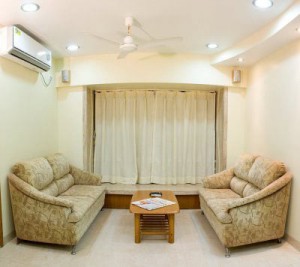 When going to a new city on business or leisure, what makes the experience a memorable and worthy one is the comfort in stay. If travelers are able to get a comfortable staying experience, they are bound to appreciate the whole tour, failing which they may just feel repulsed and dislike the city on a whole. It is specially true for a huge city such as Mumbai, travelers often return with mixed views about the city and different people have different opinions about a repeat travel to the city.
Though Mumbai is the commercial capital of the country and people with businesses find it inevitable to travel to Mumbai, what they long the most is a place for residing which is comfortable in itself and also makes for convenient place in terms of travel within the city. The living conditions are steadily looking up with the introduction of luxury serviced apartments in Mumbai and their growing popularity. These serviced apartments are havens for those who are away from their homes but need to feel comfortable. Serviced homes are an alternative from the uncomfortable and uninviting hotels that are usually found in Mumbai.
Executive apartments in Mumbai not only need to be able to offer comfort to the tourists but also need to be in a location that serves as a central point for new travelers. Considering the difficult travel conditions in Mumbai, it makes most sense to live in areas that are close to work centers as well as entertainment hubs in the city. One such area is Worli, which is closely connected to the high net worth town region as well as the suburbs by means of the sea link, which is a unique feature in itself. Luxury apartments in Worli, prove to be most convenient when a person wants to stay connected to with business and leisure without going through the travel ordeal on the busy Mumbai streets. Mumbai has a whole lot to offer to its tourists, however, one may be able to experience the best of Mumbai only if it is done in the right way, otherwise life may just be a fatiguing exercise.
Comments are closed.